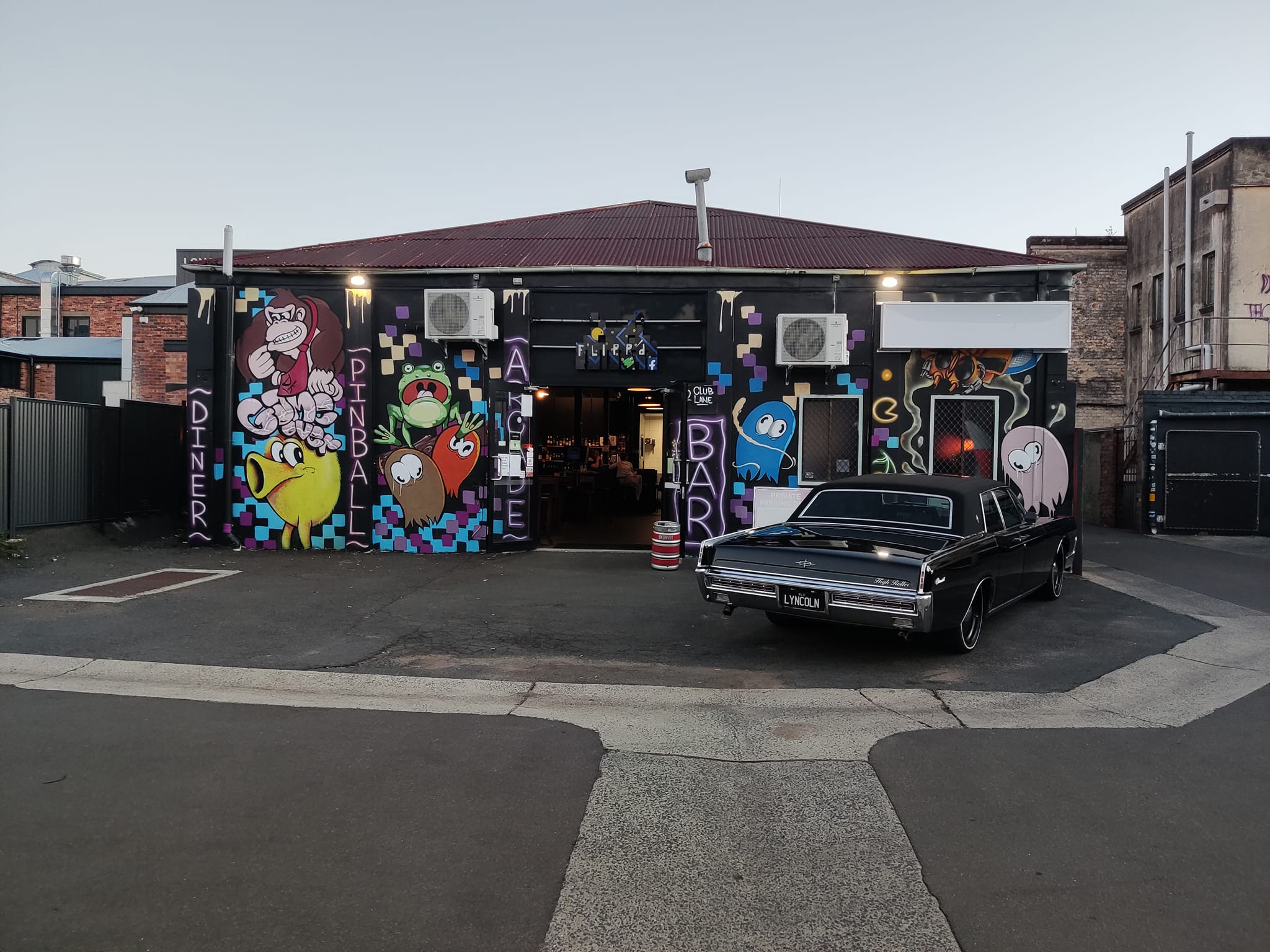 Spring is in the air!
Pinball, Classic Arcades, Diner style food, Licenced Bar
Birthday Parties, Competitions, Disabled access, baby change facilities, Family Friendly Venue
Private Functions, Team Building events
Competitions and More
---
Step back 30 Years
Daytona USA has Just been released, you're 15 years old again, hearing the scream of the engines as you work the pedals, steering and gearbox, carving your way around the Daytona Speedway racing your mates! Hey do you remember Sega Rally Championship 1995? It's here too.. Checkpoint!
Maybe you've been killing it on the classic drivers and it's time for something else.. Big Buck Hunter Reloaded? Air Hockey? Pool Table? Frogger? Pacman? The list goes on and the pinball lineup is amazing. Need a break? We've got a cool collection of retro consoles, booth seating and some rocking beats.
There's plenty to keep you occupied while we bust out a mini marathon flipp'n them burgers and pouring them taps. All for your enjoyment.
Did you say BURGERS!?
You bet your sweet Butt! We've got awesome Cheeseburgers, Chicken burgers and other diner Delicacies to keep you and the family happy. Boss man started out flipp'n burgers at Mickee Dees just 25 short years ago!
Beers on Tap, and a selection of cans and bottles. 2022 Gold award winning Mead from Local producer Valknut Meadery
Cocktails! Pina Coladas for days, Kirby, frogger or kick it up with our signature cocktail "Get Flipp'd." There's a cocktail you'll love right here.
Check out the food menu here!
Get the party Started
Book in for a private function with Flipp'd. Whether it's a team-Building event, a community forum, a bucks party, engagement party or even a wedding reception, We can help with that- see here for pricing.
Birthday party packages are available. Don't let the little kids have all the fun! Come down and talk to us about how we can help you have that party you've been picturing HERE!
What are you Waiting for?!
Operators are standing by to take your call! Just Kidding. We like to sleep too. Come on down. All our games run on tokens and you can pay by card or note. It's seriously good value and Toowoomba's Best Kept Secret.
Flipp'd is a really chill place where the music ain't too loud, the bar ain't too pretty, the floor is a bit meh and the roof likes to leak, but i'm telling you, The food rocks and it's the hottest little joint to take that special someone that nobody's ever heard of. Just ask em out already 🙂
Follow us on Facebook @getflippd to stay up to date with what events are coming up or get in touch to create your own!